Sudbury Mobile Truck Repair
Sudbury Mobile Truck Repair – Truck Repair Services – Sudbury, ON
Looking for a reliable truck repair shop in Sudbury? Look no further than Sudbury Mobile Truck Repair! Our team has years of experience repairing all makes and models of trucks, and we use only the latest technology and equipment to get the job done right. Plus, our professionals are dedicated to providing you with quality service that you can trust.
If your truck needs repair, don't hesitate to contact us at 705-806-2945 – we'll have you back on the road in no time!

About

Sudbury Mobile Truck Repair
Northern Ontario seldom needs to worry about industrial vehicle repair. That's because it has Sudbury Mobile Truck Repair at its service.
On the surface, you might think—oh, another mobile truck repair company. And that we may be—but we're also the area's most focused, most prolific, and most talented team when it comes to big rig repair. We service engines, transmissions, suspensions, brakes, trailers, and many other parts of your truck.
And because we're mobile, our boys come to your location, so forget about towing fees or trying to drive a truck with a broken tie-rod across town. We don't make our clients do stuff like that. Instead, we save them time and money, plus improve their trucking business with reliable care from certified mechanics.
Sudbury Mobile Truck Repair will keep your rigs rolling at all hours of the day. Call us at (705) 806-2945 for more information, or to set up a house call.
Sudbury Mobile Truck Repair

Services
Trucking Company Service
If you own a trucking company then we're guessing you'd love to know about a good mobile mechanic. Lucky you—you've found us.
Our team has undergone both classroom and on-the-job training for issues such as:
Fleet repair/maintenance

Tune-ups

Diagnostics

Cab and trailer service
What's more, we'll help you set up a maintenance schedule that doesn't interfere with your business. We've taken care of fleets large and small for companies like Amazon, Penske, UPS, U-Haul, FedEx, and lots of others.
As for the big 18-wheelers, no brand name gets left behind. We've serviced Mack, Peterbilt, Kenworth, Iveco, Navistar, Paccar, Western Star, plus more.
Quickly put: If it's an industrial vehicle, trust Sudbury Mobile Truck Repair to keep it running like a champ.
Contact us today at (705) 806-2945!
Mobile Truck Repair For Indy Drivers
Drive your own big rig? Call us if it ever needs service. Our dispatcher will send a mobile unit to your location. There, it will diagnose the problem and conduct the necessary repairs.
We also do preventive maintenance. After all, why let trouble happen? Let us nip things in the bud so you don't have to deal with breakdowns on the freeway.
Indy drivers are busy guys who simply don't have time for their rig to hit the skids. When that does happen, call us, and we'll have her running fresh as a daisy again. It's all part of the service at Sudbury Mobile Truck Repair.
Industrial Engine Repair
At Sudbury Mobile Truck Repair, we understand the serious impact that engine malfunctions can have on drivers and fleet managers. That's why we offer comprehensive engine diagnostic and repair services for both diesel and gasoline engines. With our skilled team's extensive expertise, we can quickly identify and resolve any engine issues, ensuring your vehicles operate at peak efficiency and performance without any disruptions.
Well, that's nice, but what sorts of repairs do we do? Just some of the engine parts we're experts with include:
Camshafts

Crankshafts

Fuel pumps

Turbochargers

Rods and tappets

Compression rings

Oil rings

Valves

Rockers

Pistons



The parts go on but we hope this provides the gist. Any mobile mechanic can say: Well, we fix engines. We're not about to be so general.
Interested in what brand names we work with? There's Cummins, Detroit Diesel, Caterpillar, Hino, Deutz, Honda, and so many more.
Whether you drive a Diesel or a petrol truck, count on Sudbury Mobile Truck Repair to keep it healthy. We know just how to do it.
Sudbury Brake Service
When it comes to brake servicing for your large truck, Sudbury Mobile Truck Repair is the most reliable and preferred choice. We fully acknowledge the critical importance of brakes in solidifying the safety of commercial vehicles and possess extensive expertise in the intricacies of your truck's braking system.
Our knowledge and skills cover various components, including, but not limited to:
Calipers

Brake lines

Master cylinders

Brake pads

Trailer brakes

Reservoirs



In essence, we've got you covered in every aspect of your industrial braking system. We understand that the ability to bring a massive load of the manifest to a halt is…sort of important, especially on a busy highway. So trust our team to make your truck stop as well as go. It's the least we can do for such an important industry. Dial (705) 806-2945 today!
Transmissions
If you come across any problems with the transmission of your truck, you can count on Sudbury Mobile Truck Repair to deliver reliable transmission services that ensure the smooth operation of your vehicle. Our team consists of fully certified mechanics who have the necessary expertise and experience to handle a wide range of transmission repairs. We specialize in addressing various transmission components, including, but not limited to:
Casings

Input/Output shafts

Torque converters

Modulators

Brake bands

Gear sets

Bell housings



Sudbury Mobile Truck Repair offers exceptional expertise through our mechanics, who possess outstanding skills in diagnosing and resolving various transmission issues. If your truck is encountering problems with shifting, such as slipping clutches or grinding gearboxes, our men are fully prepared to make them all go away. We bring our comprehensive services directly to your location, ensuring a hassle-free experience for you.
Big Rig Electrical Service
Sudbury Mobile Truck Repair takes pride in its team of skilled professionals who possess the necessary expertise and capabilities to perform essential maintenance tasks that optimize the performance of your electrical system. These tasks include thorough inspections, meticulous cleaning of connections, diligent monitoring of battery health, and precise testing of alternators and starters.
We are committed to delivering unmatched services for truck repair and maintenance, ensuring the uninterrupted operation of your fleet. With our experienced mechanics and fully equipped mobile trucks, we provide convenient on-site repairs for a variety of industrial vehicles, regardless of their make or model, throughout the Sudbury District. You can trust Sudbury Mobile Truck Repair to provide top-quality service and comprehensive solutions that keep your trucks running like the champs they are.
Trailer Repair And Maintenance
Depending on the cargo you're hauling, your trailer may vary in type. In most cases, you encounter no issues with it—most of the time. However, various problems can arise, ranging from trouble with axles, brakes, suspension, tires, locks, lights, latches, reefer units, and more.
Sudbury Mobile Truck Repair has the expertise to fix them all, right at your specified location. It's no wonder we're the most trusted mobile repair company around.
Wondering what kinds of trailers we can fix? Well, here's a glimpse:
Flatbeds

Curtain sides

Reefers

RGNs

Conestogas

Hotshots

Drop-decks



If you're experiencing difficulties with your rig trailer, there's no need to worry about its specific type. Simply reach out to the professionals at Sudbury Mobile Truck Repair.
Dial (705) 806-2945.
Industrial HVAC Service
Canada winters are no joke. They've split coats right down the middle and turned ear-lobes into tree ornaments. The summers can be cruel as well, with thermometer needles in the low 30s and not a breath of wind in the trees.
Now here's another thing you can count on Sudbury Mobile Truck Repair for exceptional HVAC repair services tailored to your truck's needs. We understand the crucial importance of a properly functioning HVAC system, as it plays a vital role in creating a comfortable environment for drivers, leading to improved work performance and service quality.
Our expertise covers both heating and air conditioning systems. We specialize in repairing various components, including coils, vents, fans, switches, and more. You can rely on Sudbury Mobile Truck Repair to deliver top-notch HVAC repairs that ensure driver comfort and enhance overall productivity. Contact us today at (705) 806-2945!
Tires
We offer a comprehensive tire repair and change service that keeps your trucks rolling smoothly on the road. Our technicians are equipped with the expertise and tools necessary to handle a wide range of tire-related issues. Whether you have a flat tire, need a tire rotation, or require a complete tire change, we've got you covered.
With our convenient mobile truck repair service, we bring our tire services directly to your location, saving you time and hassle. We understand the importance of having reliable and properly maintained tires for the safety and efficiency of your fleet. That's why we prioritize quick response times and efficient solutions to get you back on the road promptly.
Suspension Service
If you're getting a rough or bumpy ride while driving, it is essential to have your truck's suspension system inspected. Our experienced team can promptly diagnose any issues with your suspension and provide the necessary repairs or replacements to ensure a smooth and stable ride for both you and your cargo.
It's crucial to address suspension problems promptly as they can also affect your steering, making your drive more hazardous for everyone in the vicinity. Don't take any risks when it comes to reaching your next destination.
Get in touch with us today at (705) 806-2945 for all your truck suspension needs, and we will ensure that you are back on the road swiftly, enjoying a comfortable and safe journey. Your satisfaction and the optimal performance of your truck are our top priorities.
24/7 Emergency Repair
Breakdowns can happen at any time, which is why we offer 24/7 emergency repair services. Our team of skilled technicians is available round the clock to provide immediate assistance when you need it the most. Whether it's an engine malfunction, electrical issue, brake problem, or any other emergency, we are just a phone call away.
With our rapid response and fully equipped mobile trucks, we can quickly diagnose and resolve the problem on-site, minimizing downtime and getting your truck back on the road as soon as possible. Trust Sudbury Mobile Truck Repair for reliable and efficient 24/7 emergency repair services, ensuring the uninterrupted operation of your fleet.
Courteous And Efficient—That's Us!
The exceptional service provided by Sudbury Mobile Truck Repair is made possible by our team of friendly dispatchers and mechanics who serve as the backbone of our operations. With their expertise and unwavering dedication, they ensure a smooth and seamless experience for our valued customers. Our dispatchers are attentive and responsive, always available to assist you with scheduling appointments and addressing any inquiries or concerns you may have.
Our skilled mechanics possess extensive knowledge and experience in truck repair, enabling them to accurately diagnose issues and provide efficient solutions. Their friendly and approachable demeanor creates a welcoming atmosphere, ensuring that our customers feel valued and supported throughout the entire repair process. At Sudbury Mobile Truck Repair, our team of friendly dispatchers and mechanics is fully committed to delivering top-notch service with a warm smile.
Areas We Service
We cover every neighborhood in Sudbury with nothing but the finest in mobile truck repair. And even if you're outside one of those neighborhoods, give us a call anyway, because chances are we can still help.
Our team covers:
Downtown

Flour Mill

Bell Park

New Sudbury

South End

West End

Gatchell

Minnow Lake

Copper Cliff

Donovan



We've got quite the umbrella of protection, and we're happy to keep the rains off your busy day. Contact us at (705) 806-2945 to find out if our service extends to your area.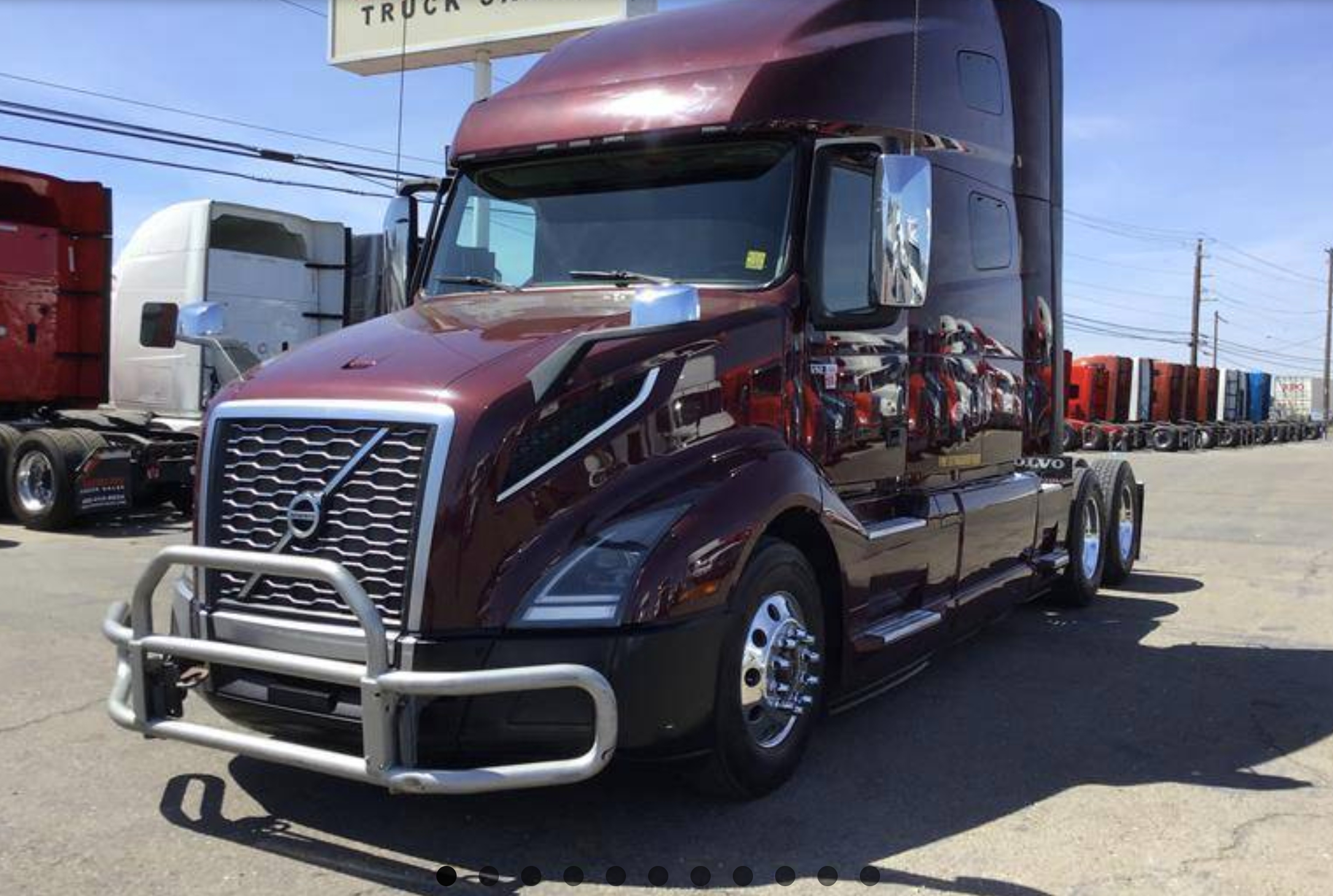 Contact Us Today!
When your truck goes down and you need fast assistance, look no further than Sudbury Mobile Truck Repair. Their experienced technicians can diagnose major mechanical issues and get to the root of even the sneakiest problems. No matter what the make, model, or age of the truck, their services are comprehensive and cost-effective. They're available 24/7 with emergency repairs and tune-ups, as well as routine maintenance for drivers near Sudbury. Contact them today for a free quote and the peace of mind that comes with knowing your truck is in good hands. Plus, their friendly staff will always listen to your concerns, answer all of your questions, and find solutions tailored to fit your needs. Don't wait any longer—for reliable mobile truck repair in Sudbury, it's time to call Sudbury Mobile Truck Repair!
Contact Sudbury Mobile Truck Repair at (705) 806-2945.